Orientation
Main Content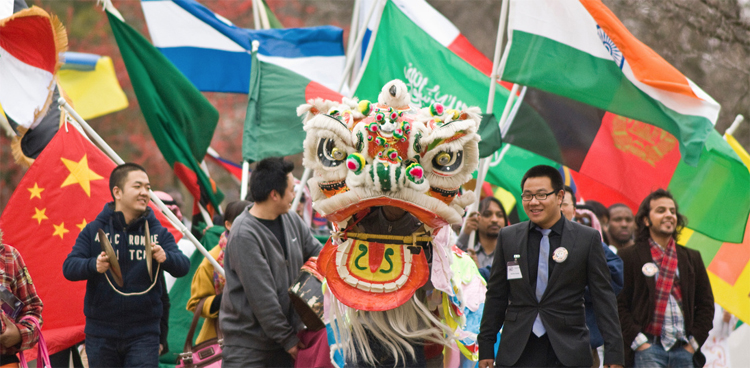 Orientation prepares new students for many aspects of life in the United States, in Carbondale, and at SIU. During orientation, we will provide valuable information including required immunizations, health insurance, tips for adjusting to your new cultural and academic environments, opening a bank account, U.S. income taxes, housing, and many other issues. In addition, we have planned events that will provide you with the opportunity to have fun, get familiar with your new environment, and make new friends.

See links to the left for more information, see below for the orientation schedule.
Join us for virtual orientation this Summer 2021
We are excited to welcome you to the Saluki family! We have prepared helpful arrival information on our website for newly admitted students. Due to the coronavirus, New International Student Orientation will be online at MyCourses beginning, May 18th.
Instructions to begin the orientation process and access the course are below: 
Claim your Network ID - Your Network ID is your university-wide login information, which you will use to access the orientation course, register for classes, access your Bursar account, and take care of other items. Your Network ID is "SIU" followed by your DawgTag number (siu85xxxxxxx).
Access the Center for International Education Orientation through MyCourses. You will need your Network ID to login to the course. Once you are logged in, you will find a My Courses section located on the lower right-hand side of the webpage. You will see Center for International Education Orientation under your Summer 2021 courses. (MyCourses is also accessible via SalukiNet). You are required to complete all of the orientation modules and immigration check-in steps. If you have any questions, please email issinfo@siu.edu. 
Fall 2021 orientation details will be published soon. We are planning a virtual orientation to be accessible by August 9, 2021. A calendar with supplemental in-person offerings, later in the semester, will also be forthcoming.